Don't Discount Delirium
Raising awareness of delirium, recognising early signs and the importance of escalation
Early recognition of delirium could help keep a person safe and prevent them from having to be admitted to hospital. Find out more about our delirium resources and information we have to help you  recognise early signs of delirium and escalate your concerns.
In September 2017 the RCN older people's forum launched a project to raise awareness of delirium and encourage all members of the nursing profession, from a variety of settings, to sign up to become a delirium champion. The role of a delirium champion is to provide staff and colleagues with the tools to recognise early delirium, and to emphasise the need to escalate concerns about delirium in order to prevent harm.
The process to sign up to become a delirium champion has now closed whilst we evaluate the impact of the project and plan our next steps. However, to support delirium champions the older people's forum produced a short animated film and delirium resource pack which is now available for use by all in continuing to raise awareness of delirium.
We'd still love to hear from anyone using the delirium champion resources - so if you have any questions about use of the resource pack or how to feedback please contact the project co-coordinator
nicola.mills@rcn.org.uk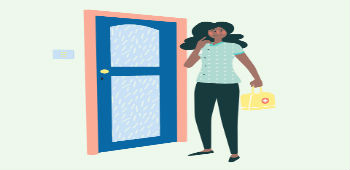 Delirium resource pack
Resources to support you as a Delirium Champion.
4000
Audience reach of Delirium resources
44% of
Delirium Champions are community based
My motivation to become a Delirium Champion was probably as a result of my late mother having the condition. It was masked by several other diagnostic possibilities so was largely overlooked.
The resources that were sent were useful and I did my sessions with both staff and patients on a one to one basis. I think it was a positive exercise and very useful for our service as we have a gentleman with dementia who suffers from delirium on a regular basis and it gave people a better insight into the condition.

I would recommend becoming a Delirium Champion as it is useful being able to provide training to the very people that benefit from it the most which is those who work on the 'floor'.