How does Social Prescribing fit with "The New Personalised care Model?
Social Prescribing features prominently in the "New Personalised Care Model". Demographics across England vary enormously which has led to the many different models of social prescribing both established and evolving.
NHS England's model for personalised care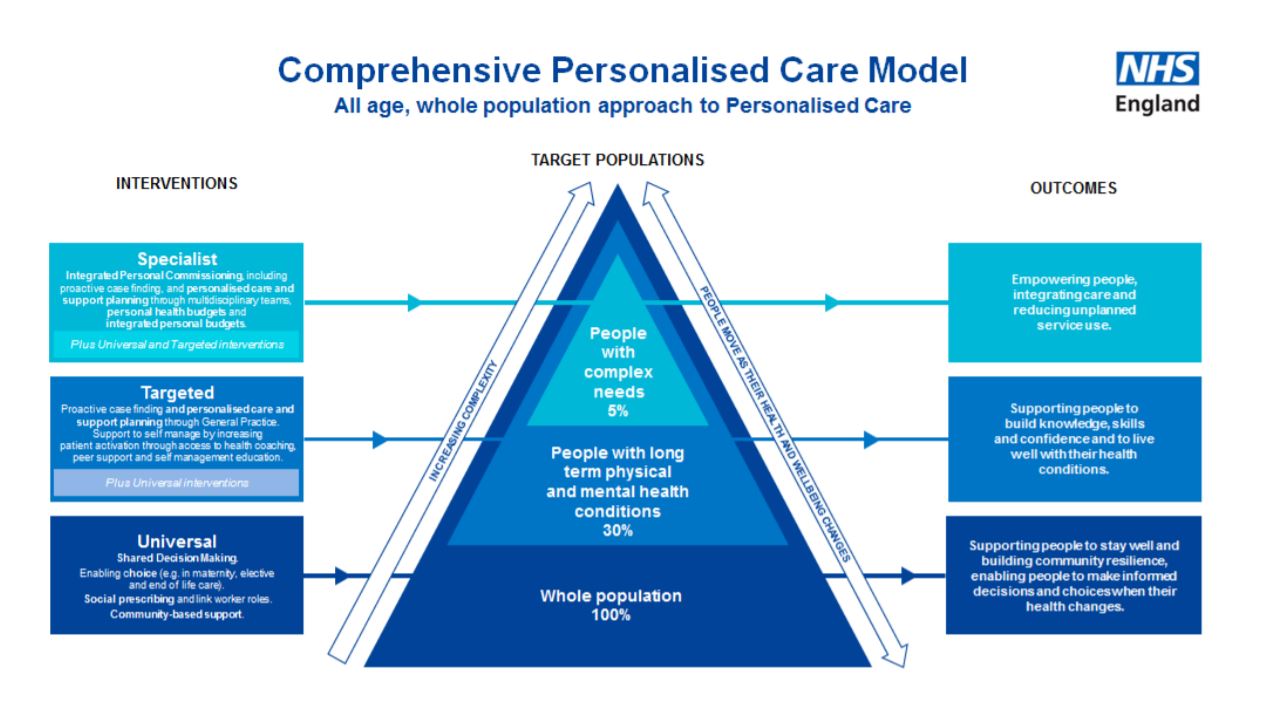 Watch the short animation on the NHS Comprehensive Personalised Care Model
National model for social prescribing
For more information see - Social prescribing and community-based support: Summary guide (NHS England, 2019)
Examples of Social Prescribing Models
There are many models of SP emerging across the country and more will be evolve over the next few years. This is because there is no "set" model for SP as patient population needs will be varied across the UK. Schemes should be designed to be responsive to the local needs of the community and use local resources.