Maternity leave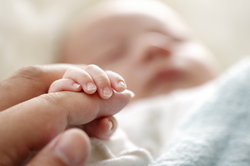 All pregnant employees are entitled to take up to 52 weeks maternity leave. This is broken down into 26 weeks Ordinary Maternity Leave (OML), which is inclusive of compulsory leave and 26 weeks Additional Maternity Leave (AML). You are entitled to this length of maternity leave regardless of how long you have been employed.

In law, you are required to take a minimum of two weeks off work after the birth of your baby. This is called Compulsory Maternity Leave (CML). This is extended to four weeks for factory workers.

You could have the right to share statutory entitlements to leave and pay with your partner. You can read about Shared Parental Leave (ShPL) here or below.


You may be entitled to ordinary Statutory Paternity Leave and Statutory Paternity Pay (SPP) if you satisfy certain conditions. For the purposes of SPP, HM Revenue and Customs treats each NHS trust as a separate employer. If you change NHS employers you may lose your entitlement to SPP.
In addition, you could have the right to share statutory entitlements to leave and pay with your partner. Read more about Shared Parental Leave (SPL) here and on the Acas website.
Shared Parental Leave (SPL) and Shared Parental Pay (ShPP) gives eligible parents the opportunity to share leave and pay during the child's first year.
To be entitled to SPL and ShPP both the mother/adopter and the father/partner need to meet specific eligibility criteria.
To check if you are eligible in England, Scotland and Wales, you can use the leave and pay calculator on gov.uk and read more about SPL here.
Read more about SPL and ShPP in Northern Ireland here.
If you are employed by the NHS, please also see section 15 of the NHS handbook.
Always check your contract/workplace policy to clarify what you are entitled to.
If you are an NHS employee please see the NHS handbook. NHS entitlements and qualifying criteria for adoption are in section 35.
If you work outside of the NHS or do not meet NHS eligibility criteria, see gov.uk for eligibility criteria for statutory adoption leave and pay.
Some employees will not qualify for both leave and pay.
If you are adopting a child from overseas then different rules apply. See gov.uk for further information.
Read more about adoption leave and pay on gov.uk.
Parental leave is time off that employees who are parents can take to spend time with their child up until the child's 18th birthday.
Employees are entitled to take up to eighteen weeks of parental leave per child.
England, Wales and Scotland
If you need to leave your course to have a baby or adopt a child, but intend to return to the same course at a later date, you should notify whoever provides your funding (e.g. Student Finance England). If possible you should give them an approximate date for when you intend to return to your course. The provider will suspend your financial support until the time you start to attend the course again.
Read more about students and maternity pay here.
If you are classed as an employee, you have the right to take time off to deal with any unexpected or sudden problem involving a dependent.

A dependent may be a husband, wife or partner, child or parent, or someone living with you as part of your family. Others who rely solely on you for help in an emergency may also qualify.
Read more about time off work here.
Please see our pregnancy toolkit for information on what to consider, when to notify your employer and your rights.