Checklist to Assist Healthy Financing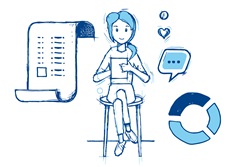 So you have qualified – that's amazing. Either you have secured your first (post-qualification) nursing job, are currently looking for one, or are considering your next steps …

One of the things that might be playing on your mind is your bank balance and how you are going to plan your finances in the coming months and years ahead.

Whether you are going straight into employment or need time to apply for your first post-qualification job, spending a small amount of time taking stock of your financial situation can make all the difference.

Remember, you will officially be a student until the last official day of your course – even if you have finished your final exam or placement earlier than this date.

Every graduate's situation will be different. Your financial circumstances will depend on whether you have taken out government student loans, have overdraft facilities, have worked on a paid placement as part of the Covid-19 provisions, are living at home or have to wait before starting your first job as a registered nurse.

Using some or all of the steps below, as a quick-start checklist, will help ensure you start your postgraduate life on the right financial track.

More detailed information about claiming benefits and affordable housing options can be found in the relevant section of this resource.
If you are already very worried about your finances and feel like you need some specialist debt and money advice go to the Member Support Services page for further details of the RCN Debt and Money Advice Service.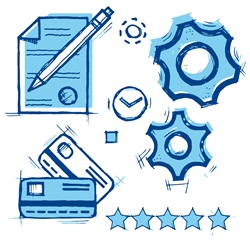 As a student it is likely that you will have held some form of student bank account. These accounts often have an interest-free or very low-rate overdraft attached to them.

At the end of your course you should check the terms and conditions of your overdraft and student bank account to find out what will happen to them after you have graduated. If you do not look into this your bank may automatically switch you to an account that has high bank charges, which could potentially add considerably to your existing debt.

Depending on the type of account, your bank will do one of three things:

Advertisement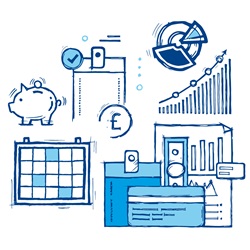 Be careful about any money you owe your university. The university may threaten sanctions if you do not clear debts such as accommodation and library fees.

If you are unable to clear these before graduation, seek advice from a debt advice agency. They'll be able to help you negotiate a repayment plan with the university to clear the debts.

As a member of the RCN you can access free debt advice by calling 0345 772 6100 and requesting a referral to the RCN Welfare Service.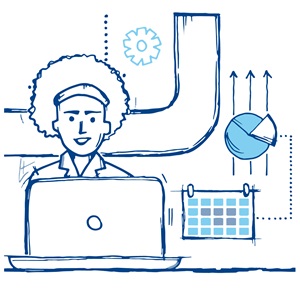 The current repayment threshold is £27,295 a year, £2,274 a month, or £524 a week. Which means that many graduates starting at the bottom of a Band 5 will not start repaying their loans for a while and some, especially those working part-time, may not reach this income threshold. It is worth noting however that location allowances and overtime is also included in the threshold figure.
The earliest you'll have to start repaying your student loan is 6 April in the year after you graduate from university or college. The Student Loans Company uses your National Insurance number to keep track of your income. They'll instruct HM Revenue & Customs (HMRC) to notify your employer when you start working, and payments will be deducted from your taxable earnings. If your income falls below the starting threshold within a certain month, there won't be a repayment deduction made for that month.

It's important to keep an eye on your repayments, so that you know when you're due to finish repaying your loan. Once the loan is paid off in full, HMRC notifies your employer and the repayments stop. However, if any payments slip through before your employer takes action, you'll be refunded. You should keep track of monthly deductions and contact the Student Loans Company if overpayments happen.
Once you cease to be a student you'll no longer be exempt from paying council tax or rates. The certificate provided by your university to present to your council should state the exact date when you stop being a student.

If you do not start work immediately, depending on your situation and that of your family, you may qualify for a means-tested benefit called Council Tax Support, or Rate Relief in Northern Ireland. Further information on Benefits can be found here.

Once you are in employment, if you carry on living in accommodation with other students then any student tenants will need to provide the exemption certificate. However, the property will no longer be exempt and you will face a council tax/rate bill. You will need to discuss with your flatmates how the bill will be paid.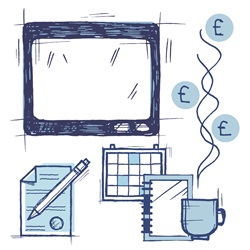 If you are leaving your accommodation and no one in your household will use your TV license before it expires, you can claim a refund for any unused quarter (three consecutive calendar months). For information on how to do this, go to the "Students" area of the TV Licensing website.

TV Licensing

Or you can of course transfer the license to a new property.


Housing law in England, Wales and Northern Ireland provides extra protection to Assured Shorthold Tenants (this applies to most new private tenancies), so that landlords and agencies can only take a deposit if they are placing it in a Tenancy Deposit Scheme. The deposit schemes can offer protection from unfair deductions and free advice if you disagree with a landlord's or agent's decision about not repaying your deposit in full.

A deposit should be returned in full at the end of the tenancy unless the landlord can prove there is justification for them to retain part or all of it. A landlord can only keep your deposit money if you have caused them financial loss such as rental arrears or unpaid bills, if extensive cleaning is required or you have caused damage to the property.

Each deposit scheme will offer an alternative dispute resolution (ADR) service. If you and your landlord become involved in a dispute and you agree to use this service, both parties must accept their decision. Parties cannot apply to the courts once the ADR service has made its judgment. If you or your landlord refuse to use the ADR service, cases will usually be referred to a County Court.

Once you and your landlord have reached an agreement or the ADR service has made its decision about how much deposit money should be returned, it should be paid back within ten days. In most cases the deposit will be paid on the last day of the tenancy. If your landlord does not return your deposit money within ten days then you may need to take legal action using the Small Claims procedure based at the County Court.

If you are living in Scotland and your landlord or agency is being unreasonable in withholding your deposit, you should write to them explaining that unless they repay your deposit you will be forced to take action via the Small Claims Court. Often landlords and agents will return the deposit money once they receive court papers to avoid going to court.

If your landlord wants to retain part or all of your deposit money, you should write to them and request that they provide you with a breakdown of costs and give them a deadline to respond. You may need to write to them again if they do not reply to your letter or if you do not agree with the deduction they want to take from your deposit. If you are unhappy with the price that your landlord has quoted for the necessary work to be carried out, you should ask them to provide you with receipts and estimates they have been given. You should keep copies of all correspondence you have had with your landlord.

If you are a tenant in the UK and you believe your landlord is behaving unreasonably and they are registered with an organisation such as the Association of Residential Letting Agents (ARLA) or the National Approved Lettings Scheme (NALS), or if they are signed up to a landlord accreditation scheme, you may want to contact the organisation directly to report the problem. The RCN offers advice to members for issues with landlords and can support with court hearings or issues.
Further details of the tenancy protection scheme can be found here:
England and Wales: Tenancy deposit protection
Scotland: Tenancy deposits (tenants)
Northern Ireland: Tenancy deposit scheme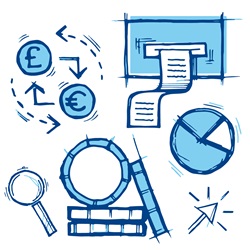 Not everyone is able to work immediately after graduating, so you may need to apply for an earnings replacement while you look for work.

There will also be instances where newly registered nurses are able to start work, but may also qualify for in-work benefits to top up their income. Usually you cannot claim any new benefits until after your official university leaving date, although there are exceptions to this in certain circumstances, such as if you have a disability or look after children.

Once you have completed your course, you should make a phone application as soon as possible, as you will not be able to get backdated payments unless you can prove there was a good reason for not applying sooner.

More detailed information about claiming benefits can be found in the Work and Benefits section of this Money Guide.
Advertisement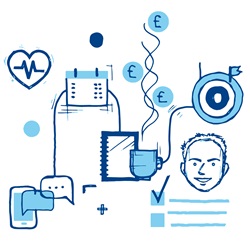 You may have contributed to an employer pension in a previous job, during a Covid-19 paid placement, or be new to the world of pension planning. As life expectancy increases and pension arrangements and values change, it is more important than ever to ensure that you make adequate provision for what will hopefully be a very long and enjoyable retirement.

Information on pensions

Our information covers the three main types of pension. These are:

• state retirement pension
• occupational pension
• private pension (including investments)

This information cannot be used as advice on any course of action to take, or not to take. We recommend that you take professional independent financial advice on your retirement planning needs and arrangements, or if you are thinking of stopping your pensions payments. This may include using the services of Lighthouse Financial Advice through:
Advertisement